For Malfy, we created an immersive virtual experience that allows you to visit and experience the places that gave rise to the Pernod-Ricard gin, all from the comfort of your own couch.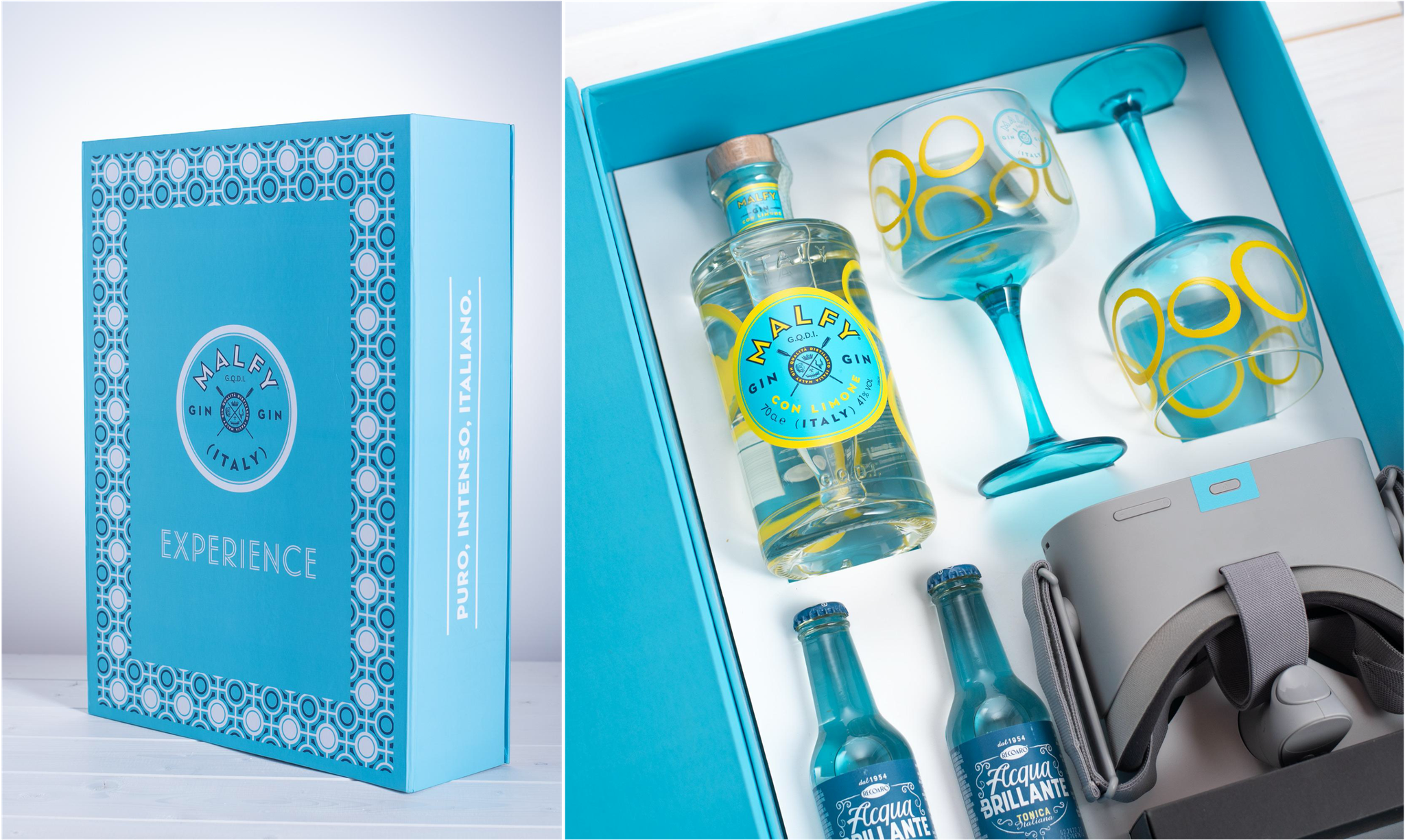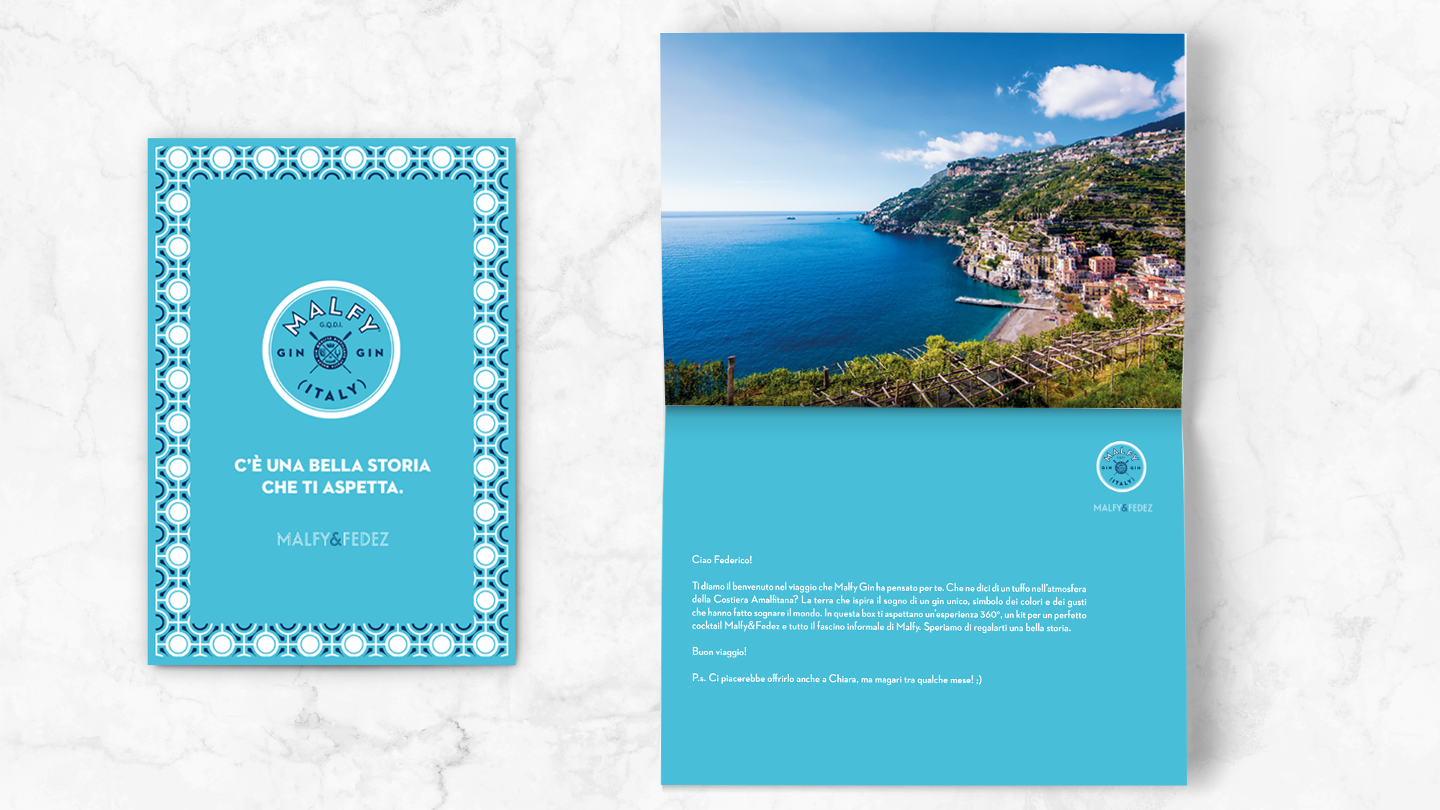 Introduction
Pernod-Ricard decided to mark the official market launch of its new Malfy gin by organising a press tour to the Amalfi Coast. The three-day trip allowed journalists and influencers to experience the atmosphere and places that gave the makers inspiration for the product. Unfortunately, the health emergency spoiled the plans.
The project
We developed a virtual reality experience, completely set in the breathtaking landscape of the Amalfi Coast. Users immerse themselves in an interactive environment where they can make route choices and interact with the locals, through storytelling that recounts the product from its origins.
In-depth
The operation brought together 60 journalists and influencers. They were able to enjoy the experience through Oculus visors, which they each received in luxury gift boxes containing the device, information material and the product. The experience was rounded off with a delightful Malfy&Tonic.