For Carglass Italia we have thought of a format linked to the values ​​of ethics and sustainability "GREEN FOR THE FUTURE".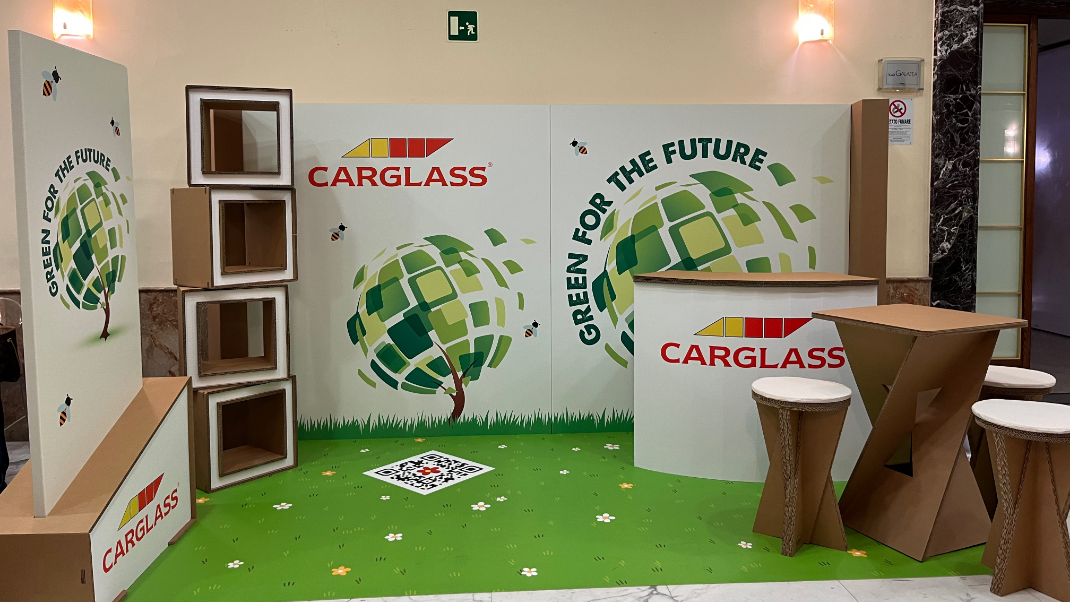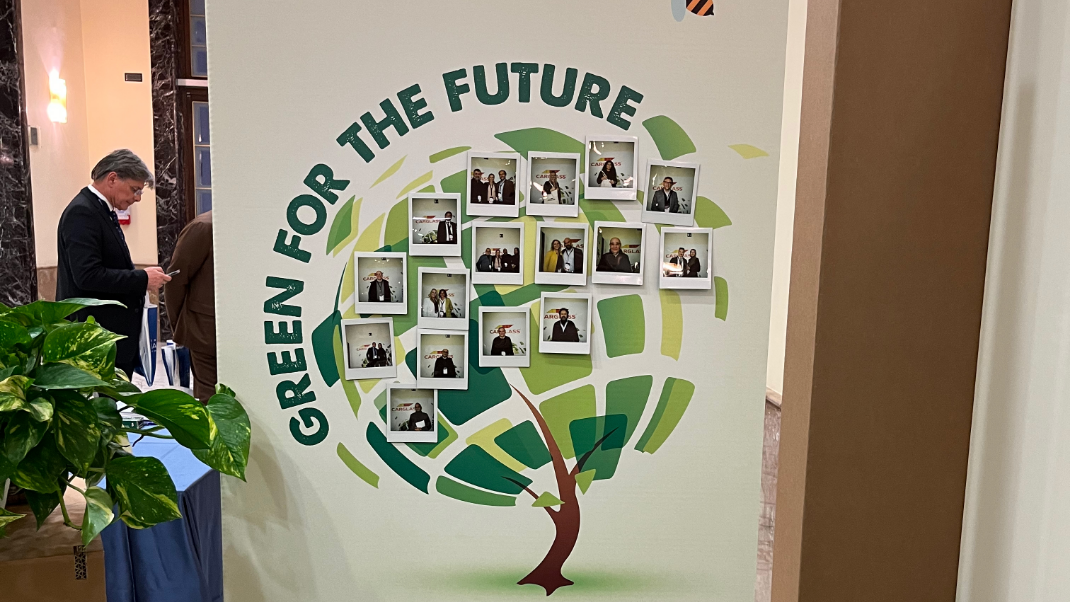 Introduction
The request was to create an experiential activity that was able to involve the agents present at the various congresses, leaving them with an impactful memory of the brand.
The project
We have developed an augmented reality experience within an eco-sustainable stand. A green area with lawn and backdrop green has a large QR Code in the centre. Guests were invited to scan the QR Code with their smartphones and accessed a page where their name and the name of the reference agency were requested to activate the experience on their devices. Once the QR Code has been framed, an animation starts on the guests' devices unveiling of the organized initiative: a large tree takes shape and life through a 3D animation. The tree grows rapidly before their eyes, the fronds are moved by a light wind and a swarm of bees fills the scene. The guest then lands on a Landing Page, the Carglass Oasis, a virtual space that aggregates all the projects developed together with 3Bee and reports the always updated impact KPIs such as the number of trees planted, number of pollinated flowers and number of supported beekeepers. Each adoption will be identified by a pin on the map and a dynamic increase in environmental and social impact.
In-depth
The Oasis is the ideal tool for communicating the sustainability goals achieved quickly and transparently. For this initiative, Carglass planted 100 trees which it gave away to each agent who participated in the virtual experience.