The new way to experience design.

We created a Digital Experience for Poltrona Frau, showcasing the 2020 Future Heritage Collection and ColorSphere® – the brand's colour cataloguing system. It's the beginning of an immersive digital journey to discover a new way of thinking about furniture and design.
VIDEO HERO
Welcome to the ColorSphere®
With ColorSphere® Poltrona Frau introduces a new way of thinking about colour. A new world criss-crossed by perceptual itineraries based on people's emotions and sensory impressions. To launch this innovative colour cataloguing system, we created some presentation/launch videos to target the brand's social media audience.
IMMERSIVE EXPERIENCE
An invitation to dance with colours
With the dedicated ColorSphere® website you can fully immerse yourself in the Poltrona Frau colour universe. An infinite scroll feature turns the visual story of ColorSphere® into an elegant dance where emotional perception sets the tone. A smooth, continuous movement where colours guide us to the discovery of unexpected and surprising sensorial atmospheres.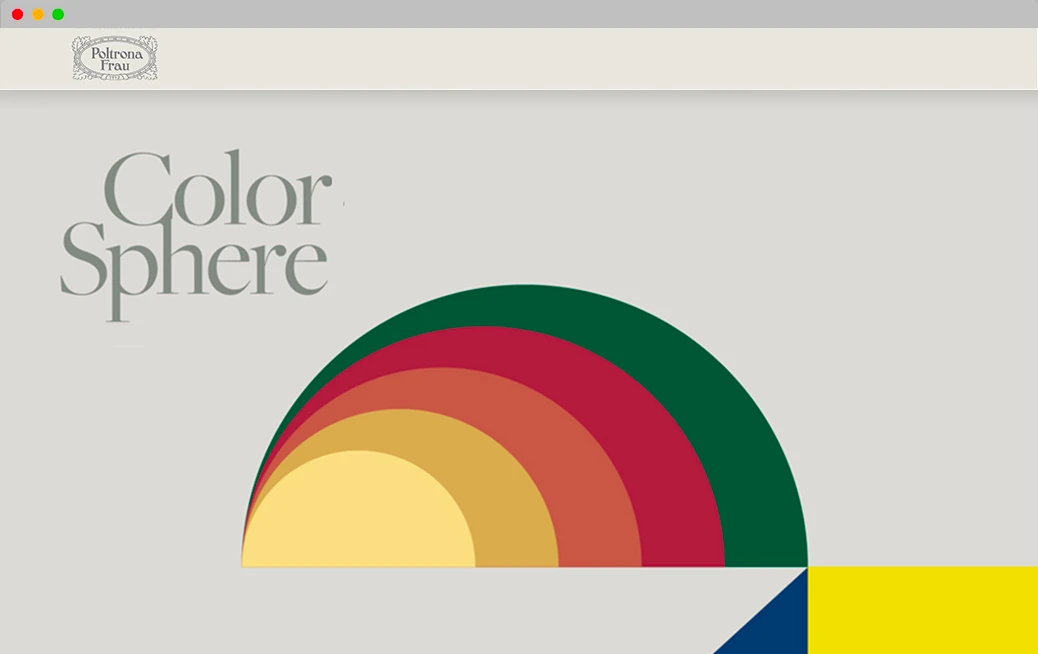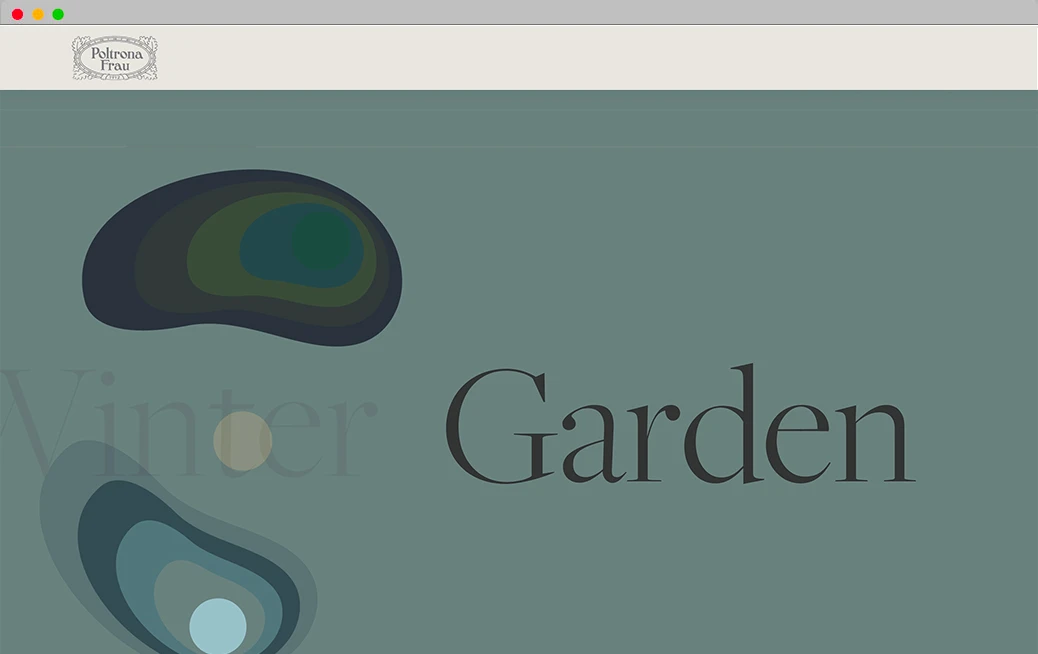 WEBSITE
A website for collectors
The 2020 Future Heritage Collection projects Poltrona Frau's time-honoured values into the future. Innovative materials, new stylistic approaches and leading-edge formal developments: to present the big new additions of 2020, we developed a totally immersive site with a sequence of complete and exciting spotlights on the style icons that will represent the brand in the near future.