Right to the last bite challenge.
For Bimby we developed a digital platform supported by the Sfida lo Chef project.
WEB CONTEST
HOW THE CONTEST WORKS.
For 5 weeks, 5 chefs challenge the public to recreate one of their recipes, they are allowed to add just a personal touch. The best recipes will be part of a limited edition recipe book created for the event.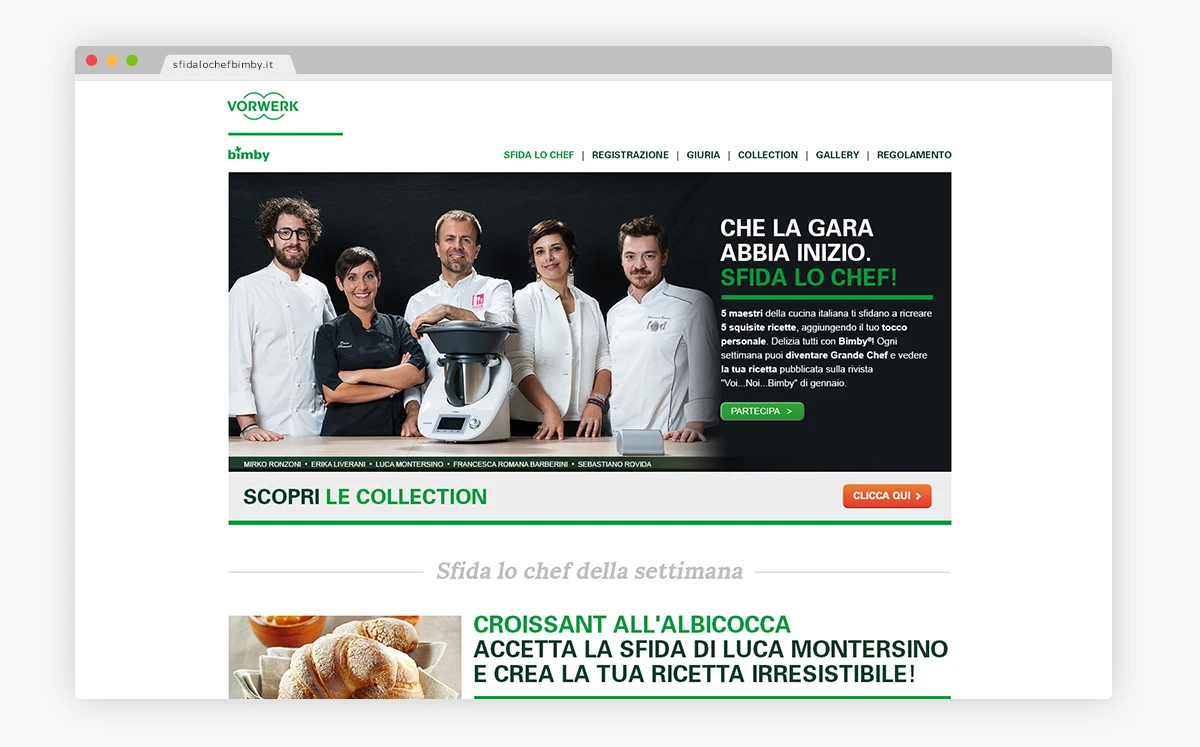 HOW THE PLAFORM WORKS.
While creating the platform we focused on the customer journey to make it easy and intuitive. From the registration form to the creation of a protected database for the registered users, all the steps were conceived to simplify the participation process and give advantage to the CRM.