Communicating the theme of tropical fruit in a distinctive way and maximising engagement: the social media challenge ahead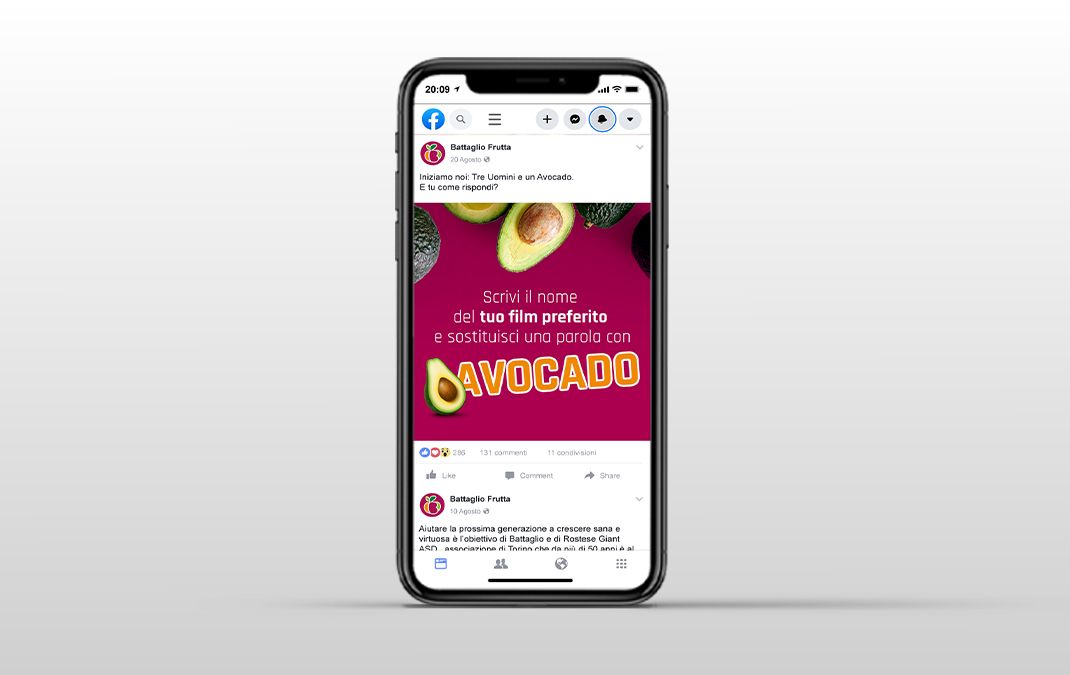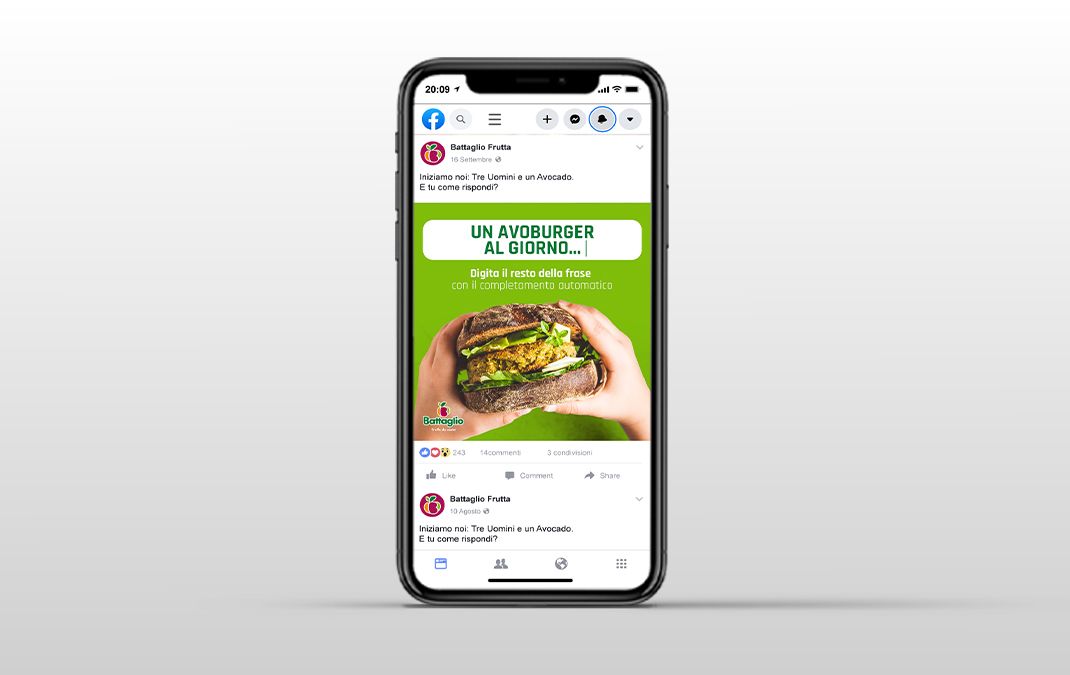 Introduction
Battaglio Frutta, a leading distributor of tropical fruit in Italy, asked us to develop its social media presence starting from a positioning theme of "frutta da vivere" (fruit to live for), appropriately arranged on its various channels.
The project
Many channels, different goals, one hero product
The challenge we faced was to define a social media communications strategy that would combine brand positioning support with impactful, distinctive and, above all, high-performance creativity on all the channels used. For Facebook and Instagram, the codes and goals for consumer-oriented communication were adopted, whereas for LinkedIn we took a B2B perspective, in order to engage an audience of potential stakeholders. At the centre of it all is the Avocado, Battaglio's hero product par excellence, upon which we built editorial streams to explore all aspects of the product, from modes of consumption to alternative uses.
In-depth
A process of continuous renewal
The strategic and creative development path of Battaglio Frutta's channels adopts an "always on" approach, with a series of consequential refresh interventions to maximise KPIs on in the basis of users' actual responses and preferences.