Our mission: to give a credible and relevant "social media" voice to Italy's leading employment agency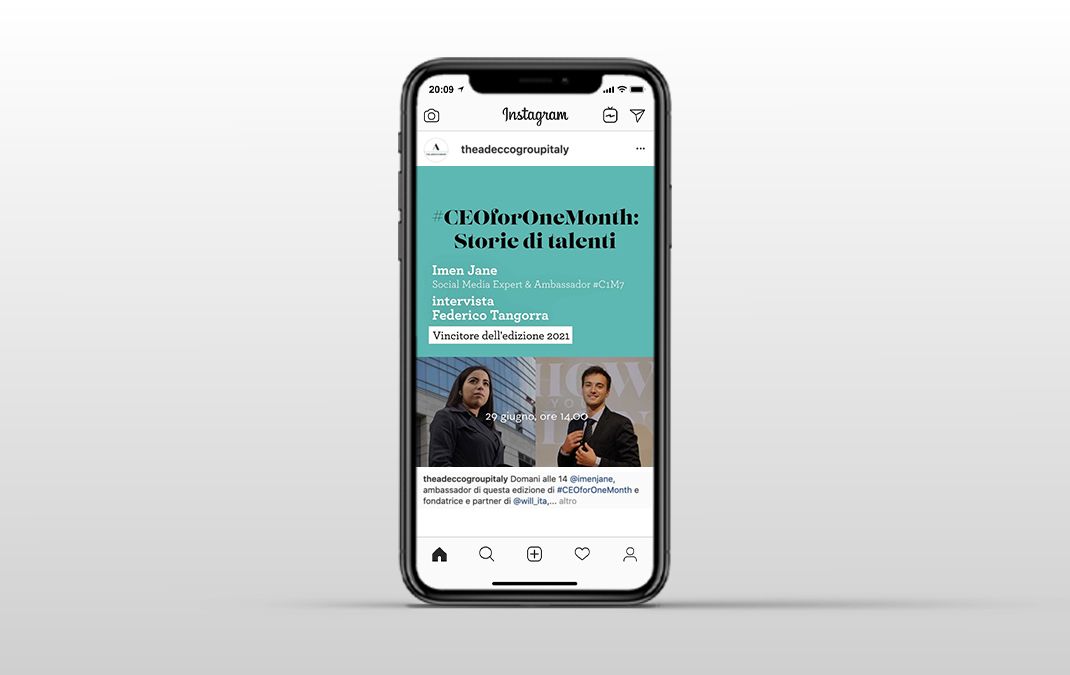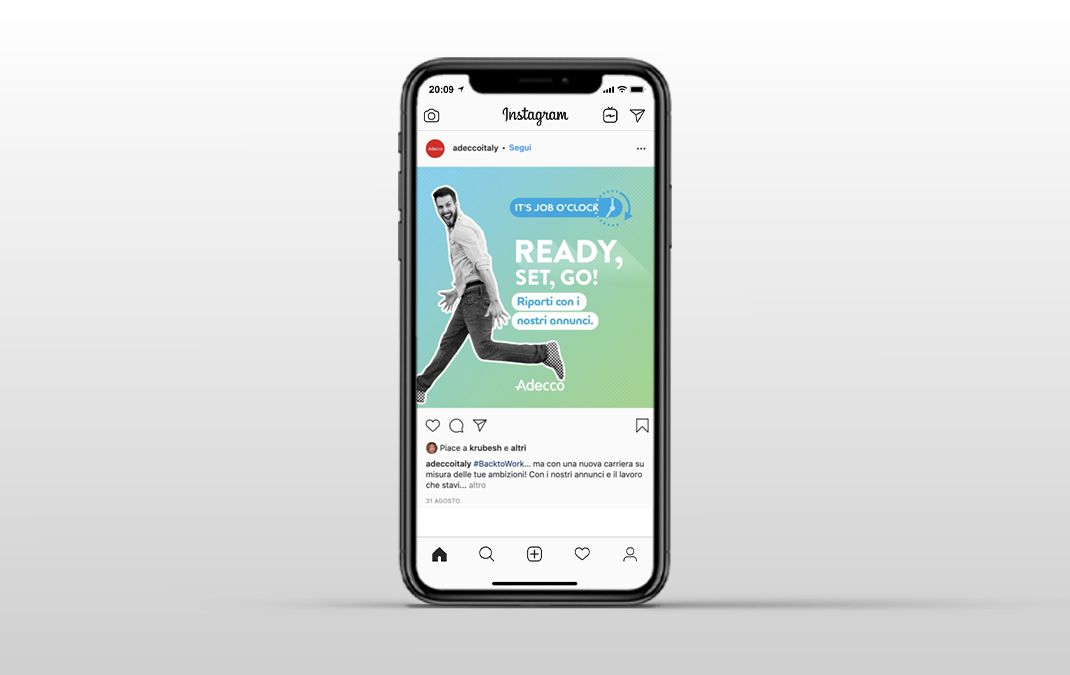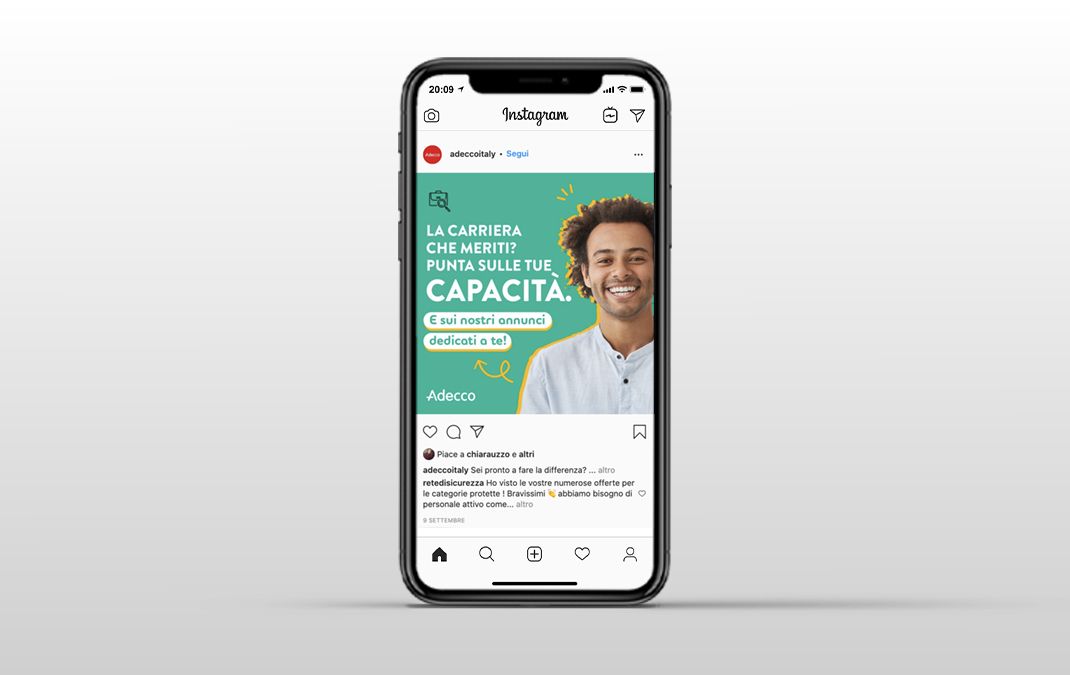 Introduction
Adecco commissioned us to overhaul its social media presence, produce effective content and provide ongoing consulting support for the management of its channels.
The project
Knowing how to communicate to a complex target
Communicating Adecco on social media meant building a real and effective dialogue with its main target audience: a category of people actively seeking employment; engagement with this group derives from being able to effectively answer their needs. Through Facebook, Instagram, LinkedIn and Twitter, we helped develop a social ecosystem based on fresh creativity and a direct and empathetic tone of voice that characterises the brand as a coach and an ally in a context of retraining.
In-depth
A dynamic social media plan
We conceived an editorial plan consisting of a dynamic content base, to which we associated streams and temporary projects with the goal of staying constantly up to date with trending topics in the employment world.