Ripe and ready for growth
The challenge: to communicate the new brand positioning
and convey the brand values and key
product-pluses through an operation supporting
the sell-out on the large-scale retail trade channel.
CONTEST MANAGEMENT
We love to amaze!
Zespri and Libera Brand Building are running a new brand positioning move "L'irresistibile gusto di sentirti bene" (The irresistible taste of feeling good). To support it they have launched Zespri C Ricarica: a competition focused on packed products for the large-scale retail trade. As well as supporting the sell-out, it seeks to convey insight and product-pluses through a simple educational mechanism, which stimulates lead generation and encourages repeat purchases.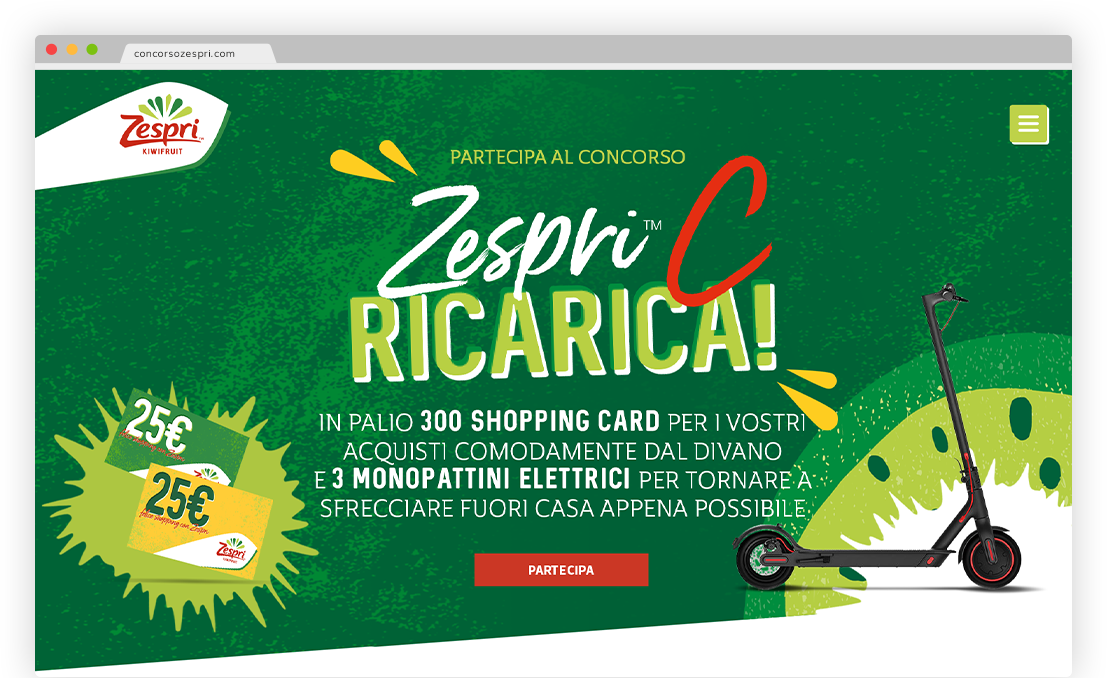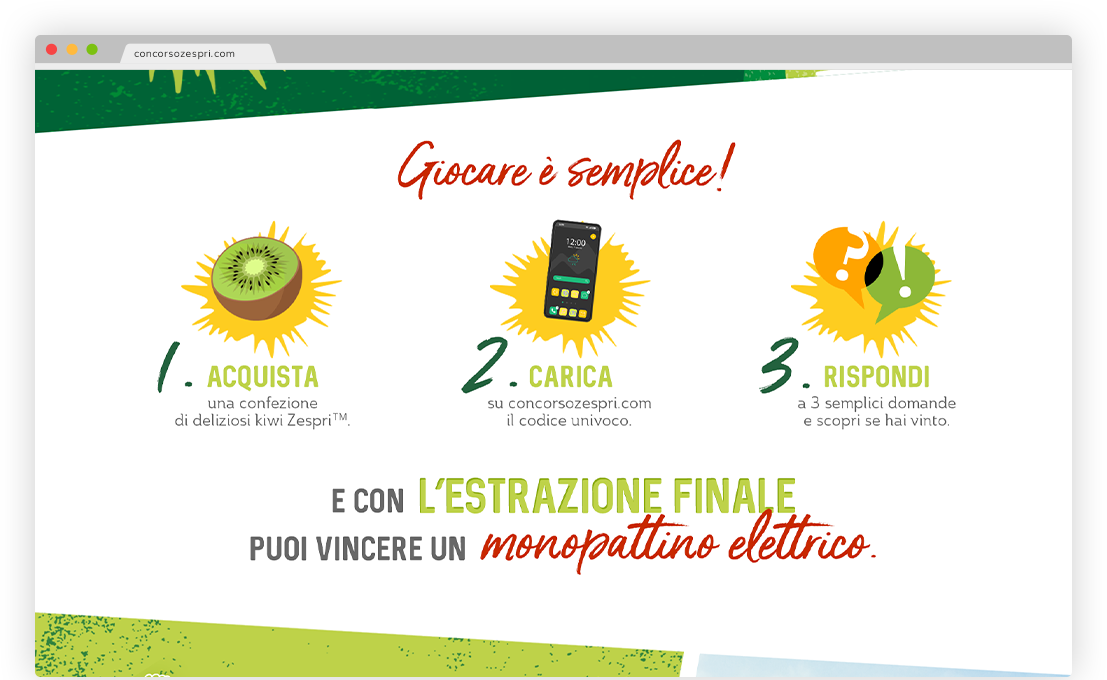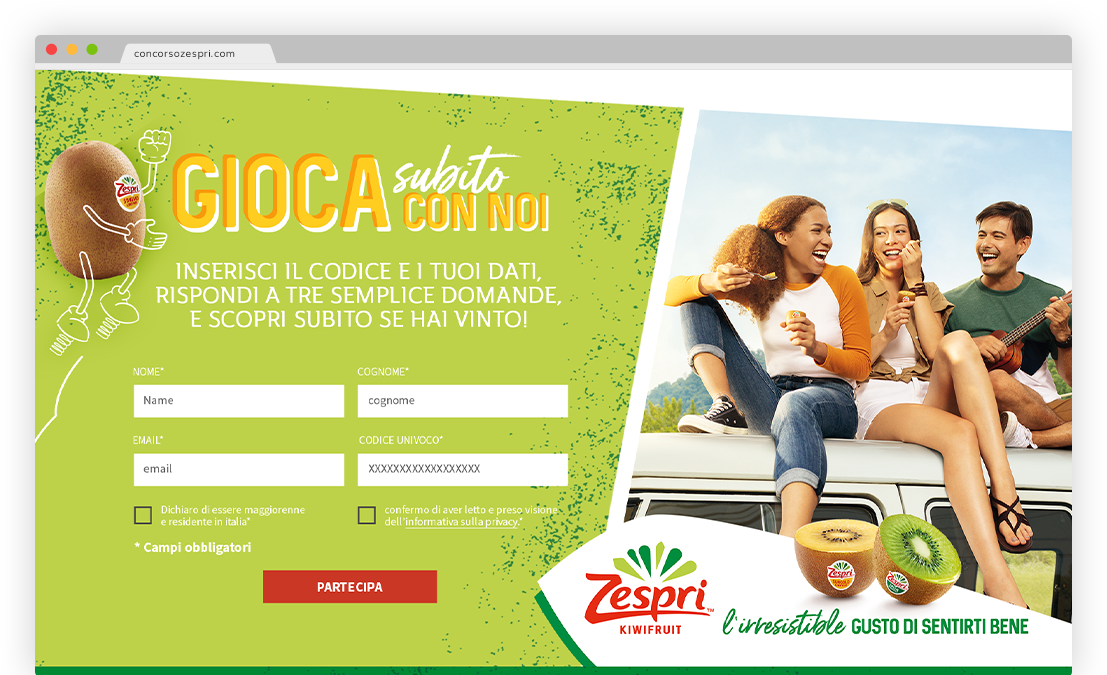 HOW TO PARTICIPATE
Simplicity always wins
The packs containing the competition entry card will be distributed in participating large-scale retail chain stores. The mechanics are very simple: you buy a pack, access the site and play the code shown on the card.