A design that's right in front of your eyes.
For Puma we launched the events and the introduced the worldwide campaign around the NO CAGE concept, with the exceptional power of Puma.
WEBSITE
Website Eyewear
The visual concept behind the website is inspired by the chromatic shades of the optical lenses. The site opens with the image of a special influencer: the fastest man on earth, Usain Bolt.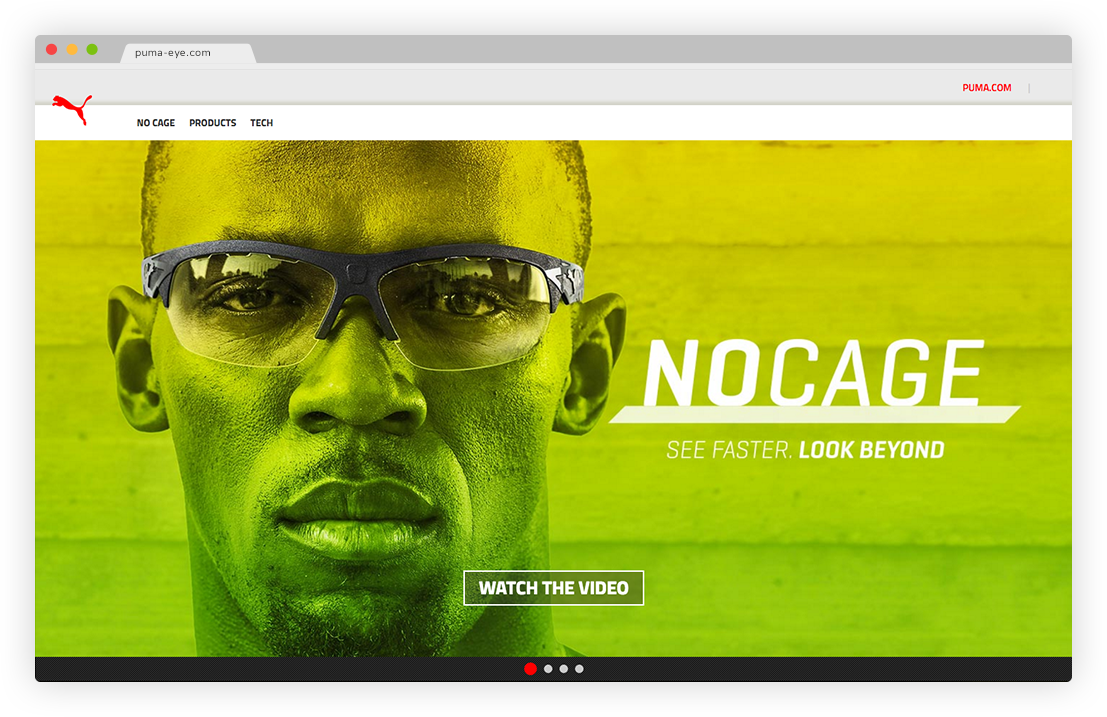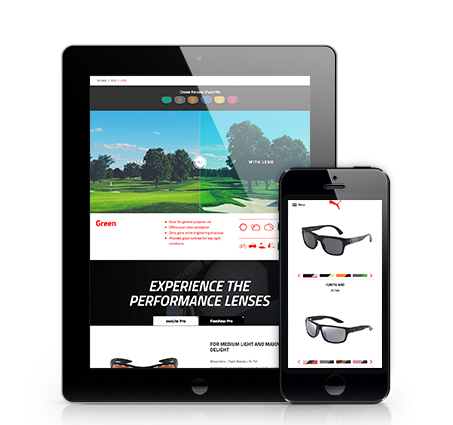 VIDEO BRANDED CONTENT
Video Manifesto
NO CAGE is not only a claim, it's more a philosophy of life. We explained this concept with a video manifesto shot between the USA and London which translated into awesome images the spirit of the creative strategy.
YouTubers
The idea to involve the most influential parkourers of the web perfectly matches with the young target and Puma's urban attitude. Metropolitan animals have finally been set free.