For Phyd, we designed a highly distinctive positioning campaign.
DIGITAL CAMPAIGN
A look that challenges the future.
There is a place that is both physical and virtual where you can promote yourself by increasing your personal skills and employability index. It's called Phyd, and we're telling its story with a multi-subject campaign that has an international, iconic and dynamic look&feel: four young faces look to the future with confidence and a desire to amaze.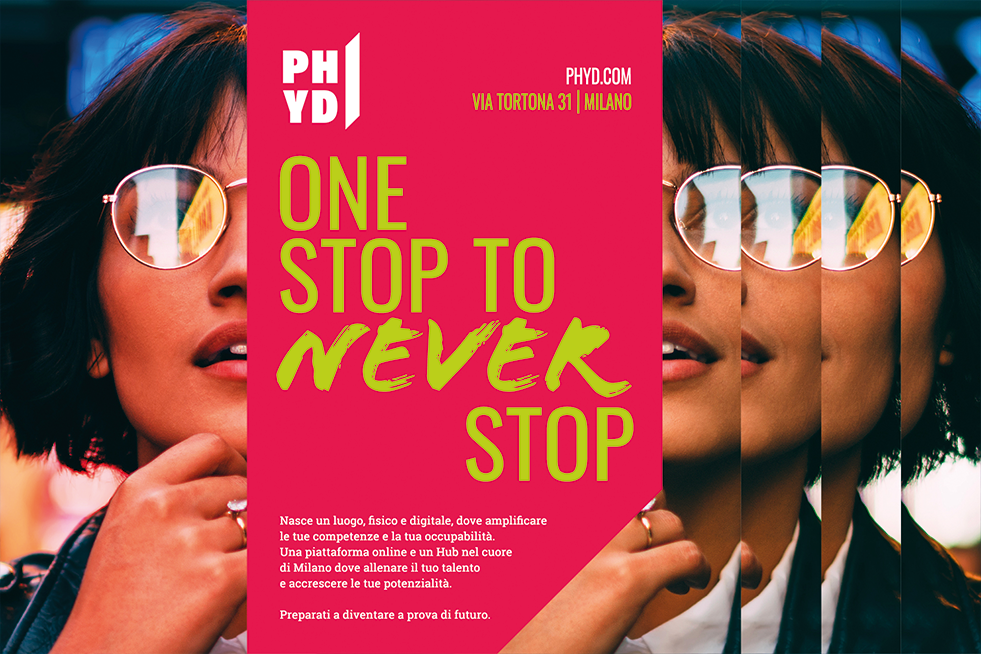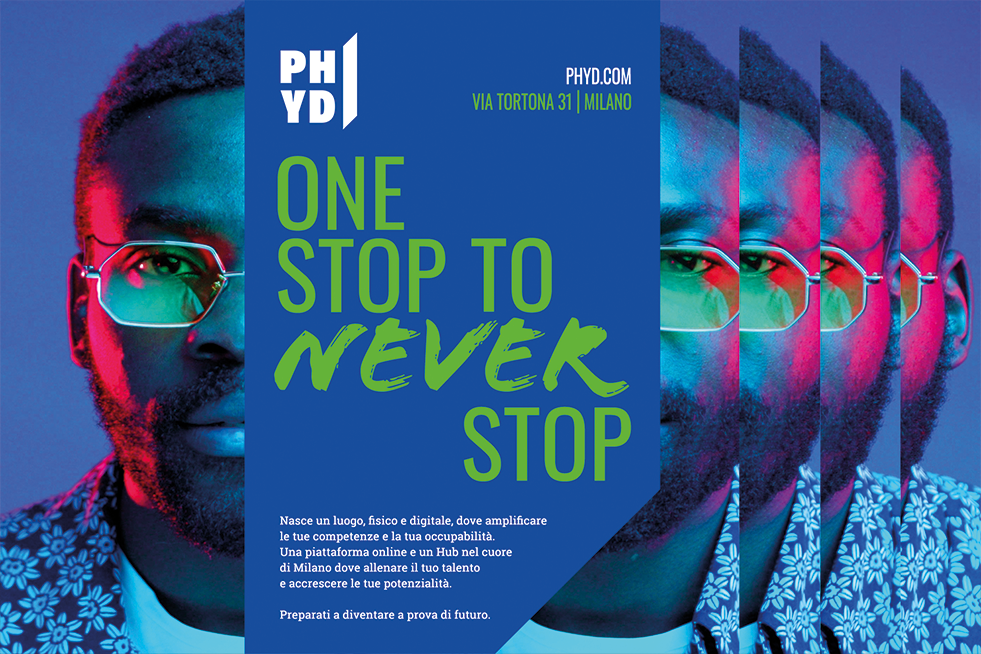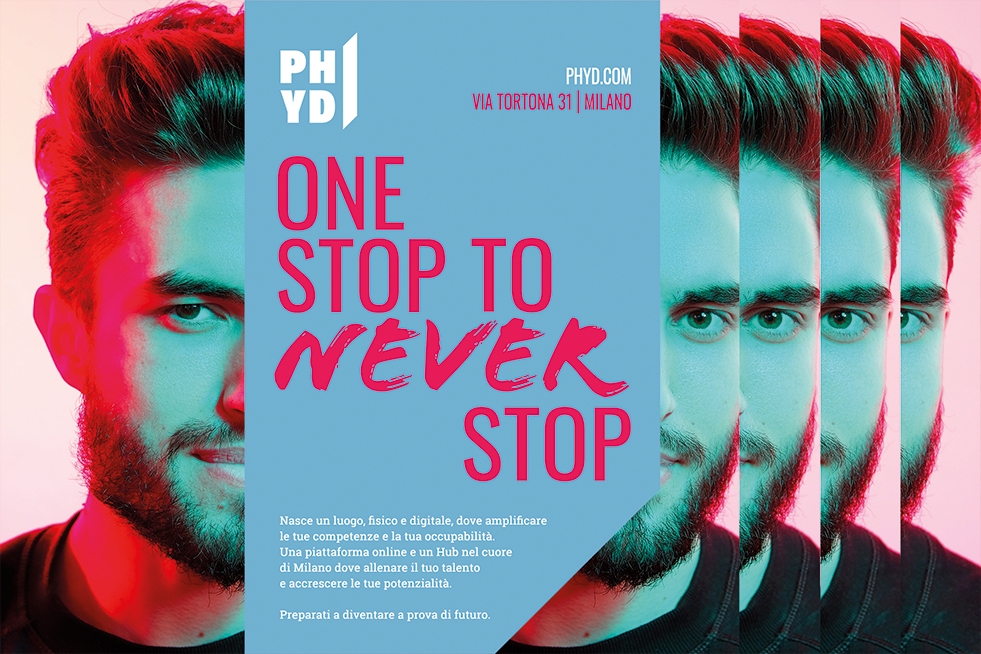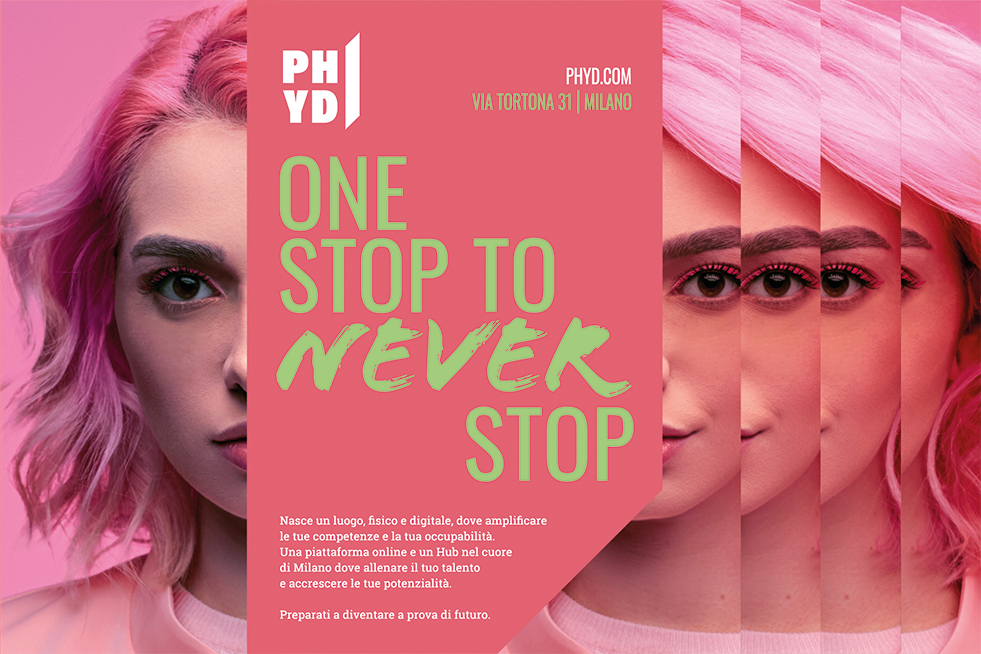 SOCIAL CREATIVE
The brand becomes manifest.
The strategy was entirely focused on the brand positioning: each touch point of the communication was thought of as a piece of a big brand manifesto. And the goal was to highlight the revolutionary soul of Phyd and its headquarters, which is open to all in this very sensitive time of social reconstruction.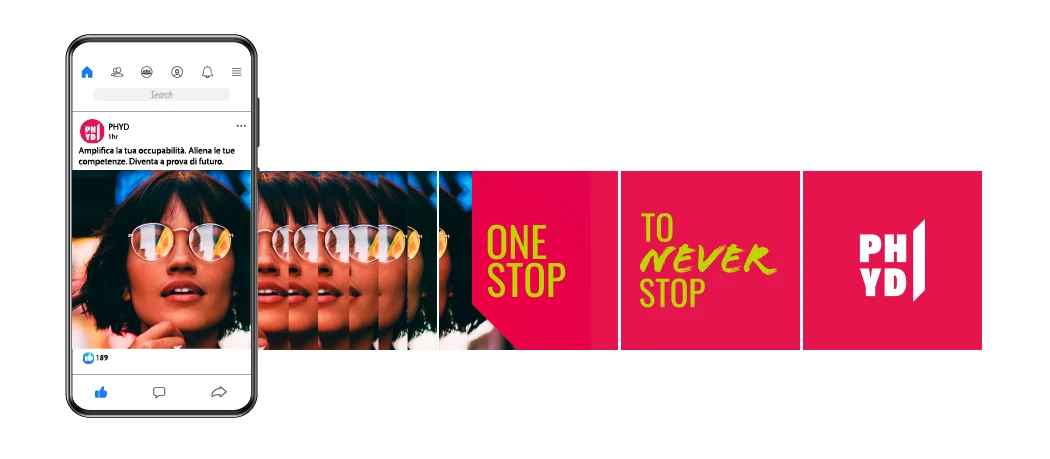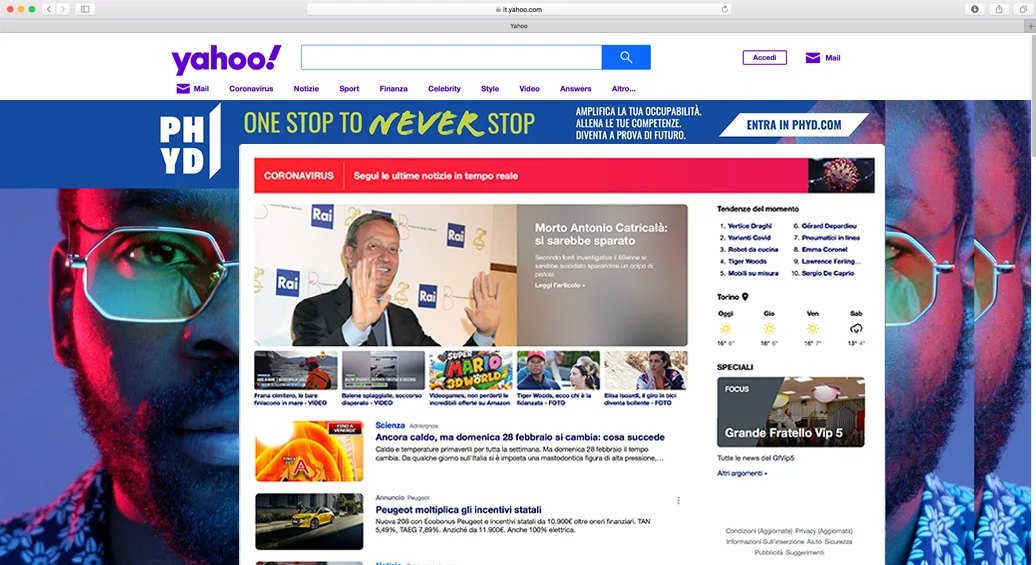 OOH
From social media to advertising.
Created as an online project in line with the target audience, the campaign was also rolled out on out-of-home formats. This way, we were able to give more visibility to the key visuals communicating challenge, evolution and potential, and to the tagline: One stop to never stop.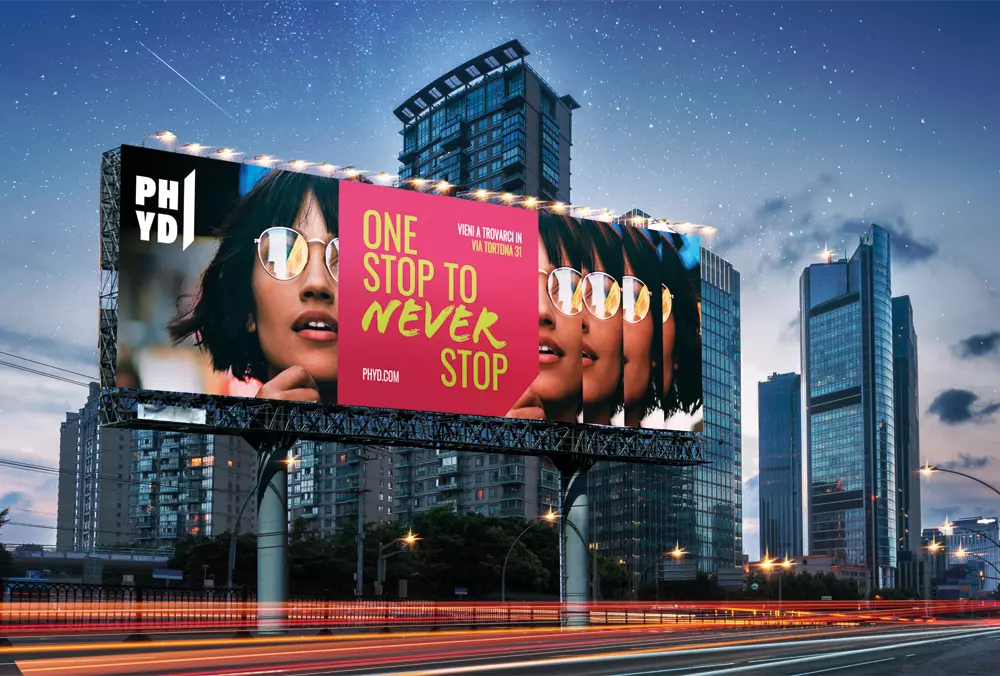 INAUGURATION
A video that tells of endless possibilities.
Creativity was also leveraged for the inauguration of the physical hub, with the screening of a conceptual video to tell Phyd's mission, speaking directly to its target audience with clarity and impact.