Operation success. Double.
For Bosch we designed a website full of surprises, starting from its design, a full parallax website. And then we made Bosch and UnipolSai talk to each other. The result? Have a look.
WEBSITE
Parallax storytelling.
It was not a simple style exercise but an idea. Infact the parallax website was born to reach two main goals: create a personal experience for the user and highlight the importance of the break assist system.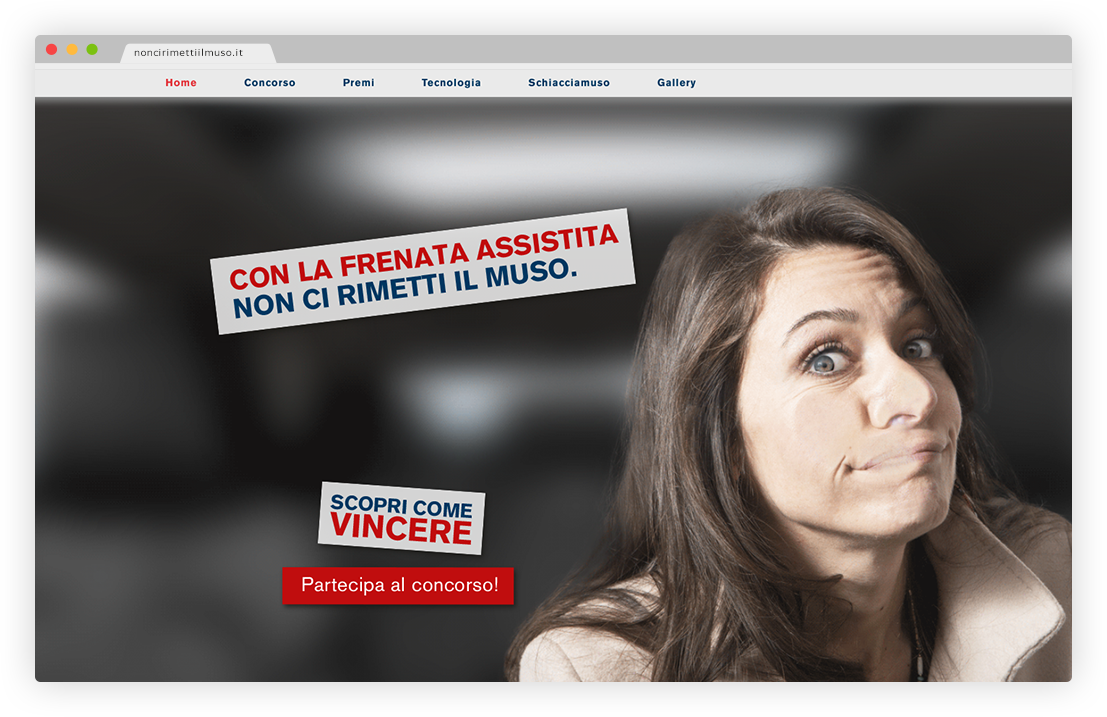 CONTEST
We got involved in first person.
We like to create cross-media experiences, that's why we suggested a co-marketing activity with UnipolSai that gave life to the 'You won't lose your face' contest.
APP
You won't lose your face.
With the app Schiacciamuso we generated high levels of engagement, thanks to an alteration features software, many users populated the gallery with their 'smashed' faces.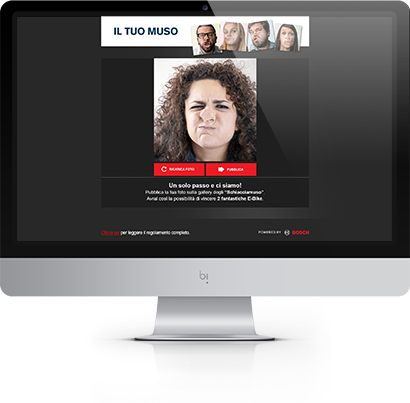 Ice driving in Sweden.
All the contest winners who bought the insurance flew to Sweden to join the academy that includes an extreme winter driving experience in the biggest ice circuit in the world.