We told the story of the whole range of ARBRE MAGIQUE® products through a highly user-centred website, designed to encourage quick, smartphone-friendly browsing.
WEBSITE
Even myths are renewed.
For people who love cars and road trips, ARBRE MAGIQUE® is a legendary brand. For the new website, the graphics and content have been finalised with great respect for the product's heritage but have also renewed its communicative power to keep abreast of the times and also help it talk to younger generations.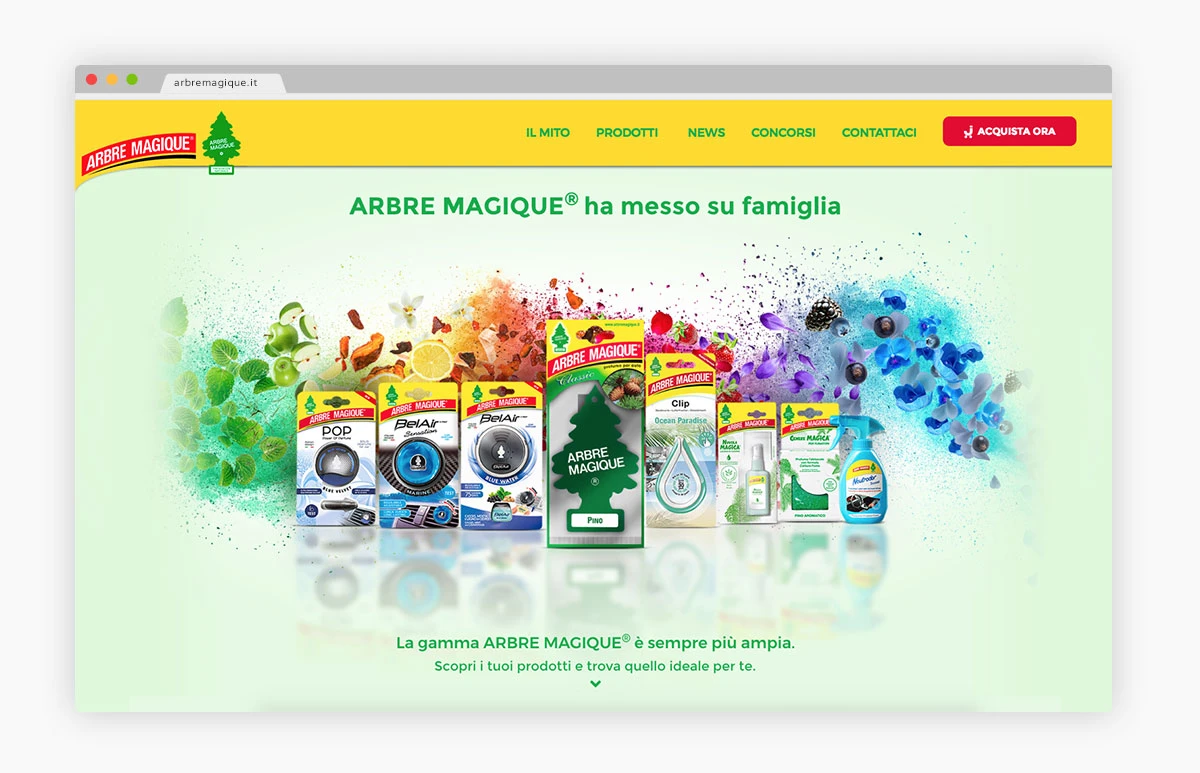 UX design to give more voice to the brand.
To facilitate the consultation process for the huge ARBRE MAGIQUE® range, product selection filters were applied according to modes of use and the olfactory categories of the fragrances. The strategic decision was to focus on an immediate and highly intuitive UX design, through which the user gains a rewarding browsing experience both on desktop and mobile.